Melograno Scented Wax Tablets
Regular price
Sale price
£28.00
Unit price
per
The scent of a precious fruit can store delightful olfactory memories. And a simple handmade wax tablet can perfume your entire wardrobe: Officina's icons, molded and refined by hand, are now available in the Firenze 1221 Edition.
Read more
Melograno Scented Wax Tablets
Regular price
Sale price
£28.00
Unit price
per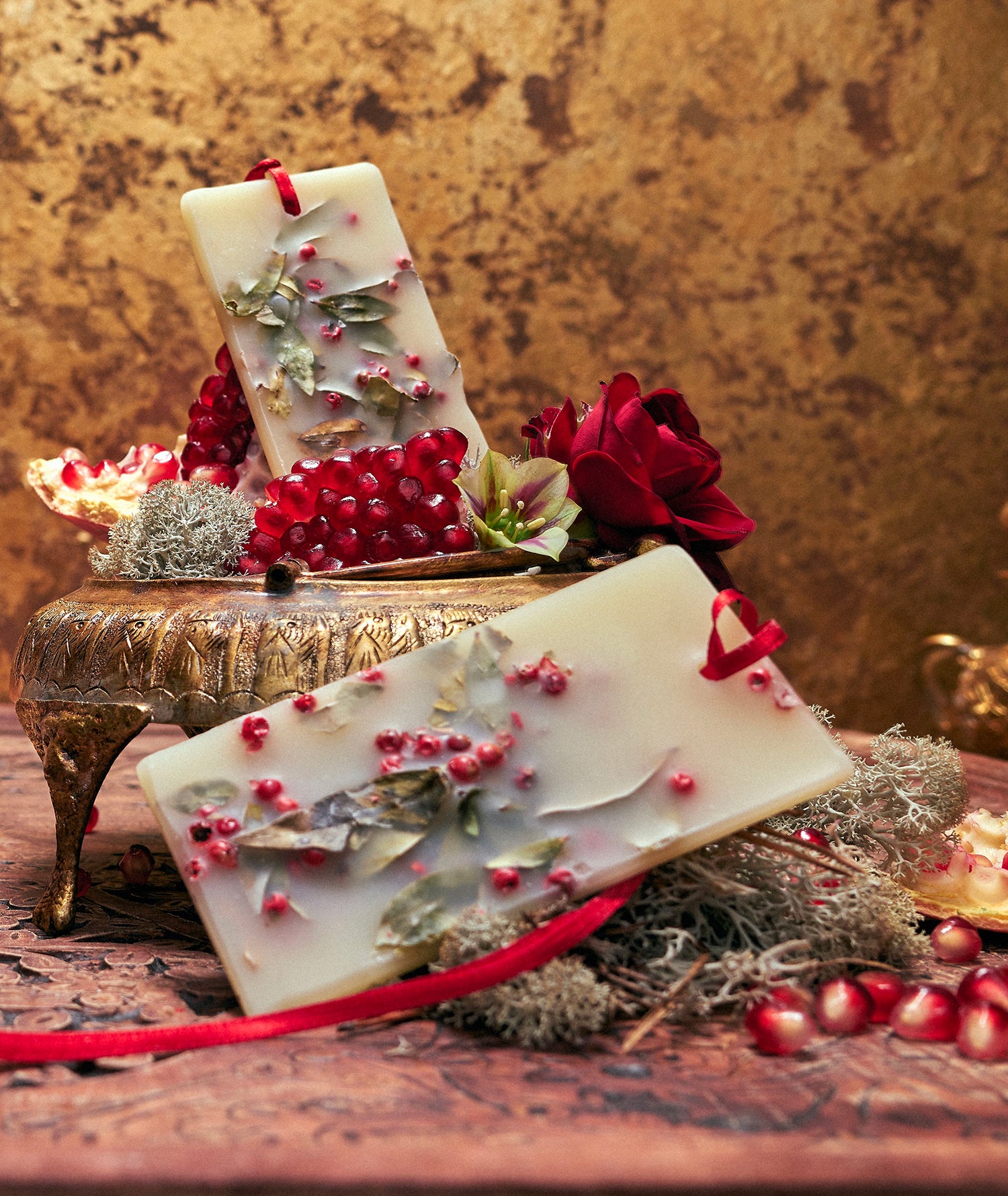 Recommendations

Add a pleasant touch of fragrance to wardrobes, drawers and household linen. Store in a cool, dry place, away from light and any source of heat, and avoid direct contact with fabrics.
Their "reach" is incredible
I bought some of these in October of 2022 when we were in Firenze. Seven months later they are still as fresh as they were the day I bought them. I'm somewhat obsessed with the scent. I have them in my lingerie drawer and in the linen storage and love how the scent follows the clothing/towels/sheets, but is not overpowering. I get just a little whiff off and on all day. Cannot wait to get more for the other places in my home where I've decided I need them!
Lovely
The Melograno scent is so lovely. I wish you would make more home products with it. Perhaps a candle or room spray?
Magnificently scented tablet
Love these and plan to perfume my wardrobe with them