Room Fragrance Diffuser Angeli di Firenze
Regular price
Sale price
£80
Unit price
per
Marine notes meet the brilliance of citrus fruits and peach: Angeli di Firenze is an hymn to youth and a perfect fragrance to brighten up the olfactive ambience of any house. Angeli di Firenze room fragrance diffuser bears all the distinctive characteristics of the Firenze 1221 editions: the glass bottle with the SMN monogram on the back is crowned by a golden cap, exposing a finely engraved label.
Contains 8 wooden sticks.

Read more
Room Fragrance Diffuser Angeli di Firenze
Regular price
Sale price
£80
Unit price
per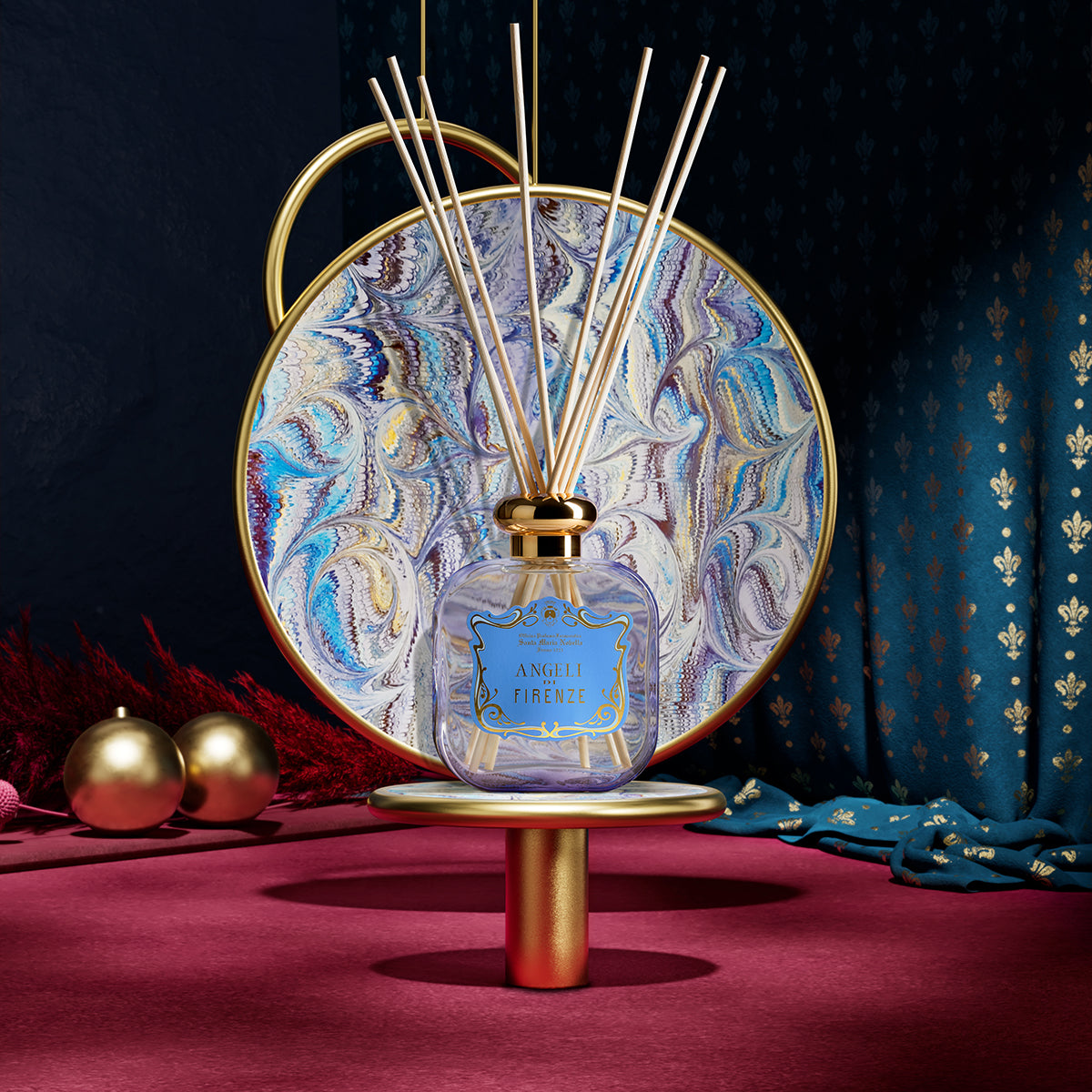 Recommendations

For first-time use, remove the lid. Place all the sticks into the bottle. Let them soak in the fragrance for at least three hours, then turn them upside down so the fragrance is diffused. Repeat this operation daily or weekly for a stronger or softer fragrance intensity. Place your diffuser away from heat sources.